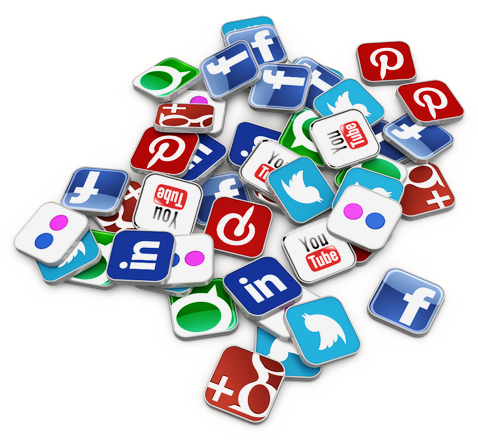 5 Tips to Digital Marketing Success
It's a new year and perhaps you're thinking about ways to grow your business, increase market share and GAIN THE COMPETITIVE EDGE online. The internet is filled with exciting possibilities to reach your customers, so it's important to narrow down the most effective digital strategy and tactics to implement for your business. What type of content will yield the best results and how do you manage them? Below are some fundamental tips to consider for a successful year of digital marketing. 
1- Know your Audience
Knowing where your customers are online requires careful thought and analysis. Sure PPC campaigns generate more traffic to your website, but what do your customers see once they get there? Since you have less than a minute to make an impression, is there a video they can click on to learn more about your company or brand? Research the results: video helps persuade visitors in less time than any other media. It tells the story quickly, helps build trust in your brand and gives your customer what they want.  Before you ask them to provide their name, email address or sign up for more, consider the facts. People would rather push "Play" than read pages of text online. There are powerful organic ways to target customers such as blogs, articles, and "social" opportunities to attract new customers and expand your database. . Many of us are being influenced with ads on social media and diverted into the buying process. It's happening more and more so marketers and your competitors are seeing the benefits of running ads that target customers in their news feed. No matter the digital platform, incorporating video helps increase conversation rates when implemented on websites, blogs, digital ads and social media.
2- Determine your Strategy
What digital avenues will reach customers? It may be organic search, digital advertising, PPC, social or a combination of many. The important thing is you allow adequate time and resources for that strategy to take hold and work. Make sure you have the infrastructure and processes in place to track, measure and maximize the results. 
3- Define your Objectives
This may seem simple but objectives differ from goals. Exactly what steps need to be taken to implement that strategy and how long will it take? For example: increasing business by 20% this year may be your goal, but your objective may be to gain 25 new customers per month via digital advertising. It's important to define goals and objectives separately so you can see a clear picture.
4- Develop Clever Tactics
The tactics you use to implement the strategy should also be clearly defined. Many don't consider the various options when it comes to creating clever ways to influence their audience. Some tactics include creating great offers, giving away samples, partnering with a highly-trafficked site in your customer's domain or creating a referral program. 
5- Creating Effective Ads
Creating ads that speak to your customers starts with good photography and brand messaging. The tactics that you use can range from offering a discount for referrals to hosting a preferred customer contest or exclusive prize giveaway. The point is, you only have a few seconds to make an impression and capture their attention. That's why digital video ads and video blogs consistently yield the best ROI for marketers and is the type of content most frequently shared by their audiences.  Video provides the most information in the shortest time.  In fact, according to Forester Research (an American market research company that provides advice on existing and potential impact of technology), a minute of video is worth 1.2 billion words. Video is the future of content marketing! Successful marketers understand how important video is when it comes to their online presence. Implementing video into your digital marketing means knowing how to be one step ahead of your audience and your competitors.
QUE Productions Can Help
Along with leveraging the above tips, it may be time to call in a specialized team of digital video experts to help you create content that will achieve your goals. Contact QUE Productions today to learn more about how we can help you maximize your digital marketing success in 2019. 
Call Today: 844-783-7763
Visit QUE Productions.com to learn more