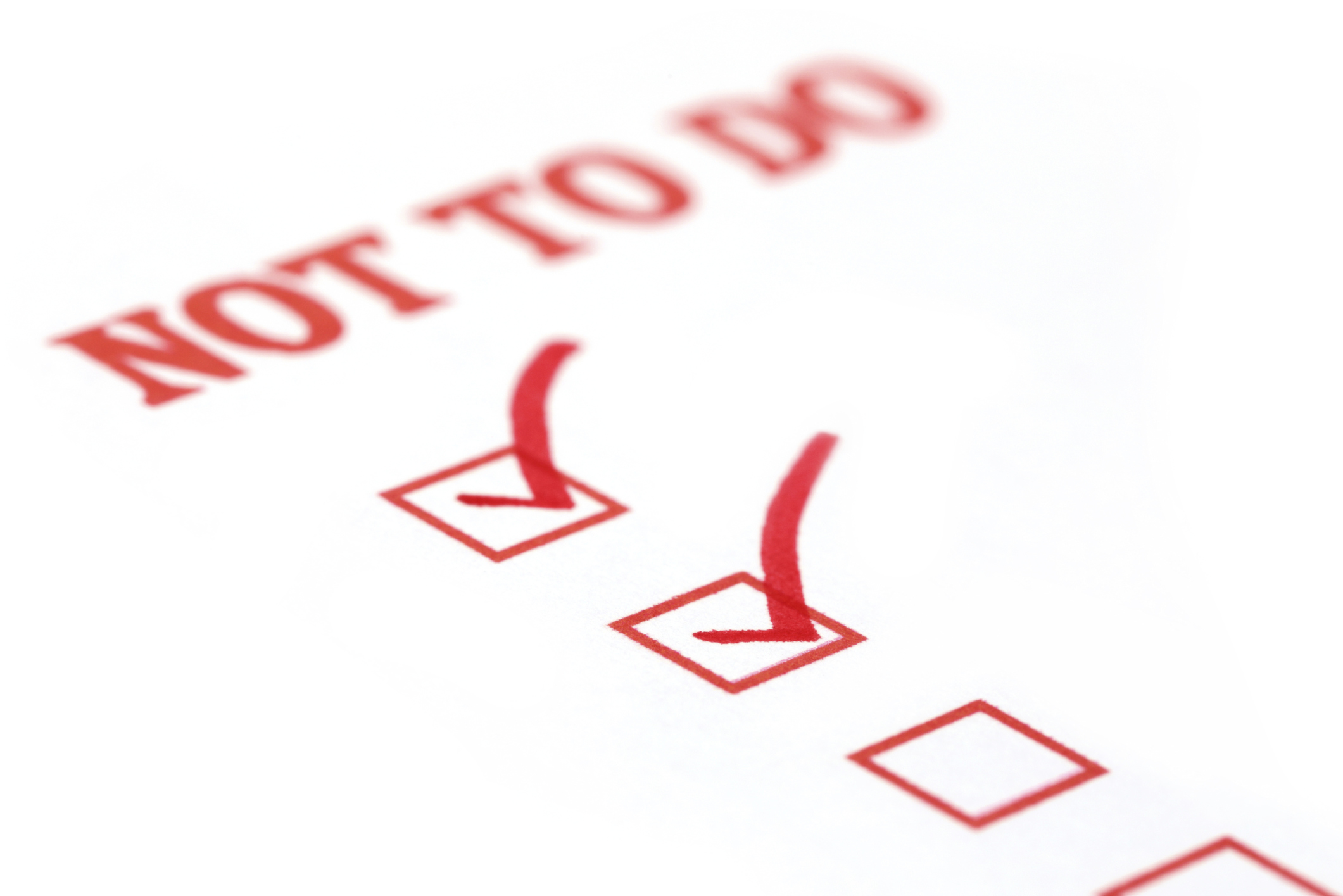 4 Costly Mistakes to Avoid When Producing a Marketing Video
Businesses large and small are seeing the benefits of investing in video marketing, however many make the same critical mistakes when producing video for their business. Here are four of the most common mistakes to avoid when producing a marketing video.
Mistake #1: Not knowing exactly WHY you need video.
This all-important question effects the entire creative process of your video.
Identifying the purpose of the video helps you decide what action you want your audience to take once they've watched it. Without the key decision makers in the company agreeing on its purpose, you may find yourself with an ineffective plan or the wrong call to action. This could result in you having to redo scripts, redo narration, shoot additional footage or make lots of changes in editing. In short, this mistake may cause you to waste a lot of time and money.
To avoid this costly mistake: we recommend creating a checklist to pass along to the key decision makers of the project and get them to sign off on both the purpose of the video as well as the plan of action. You'll feel a lot better knowing everyone agrees on this critical point so later on in the process there are no changes in direction. Which brings us to our second mistake.
Mistake #2: Choosing the wrong people for the job.
Video Production is a very creative process, one that is exciting and requires a series of steps with approvals in place to complete the project on time and on budget.  That's why choosing the right project manager within your organization is just as important as choosing the right production company. 
For example: Most videos require some form of scripting which ultimately becomes the narration for your video. It's easy to see how changes made to scripts after they've been approved or recorded can cost more and delay its completion. The same goes with scheduling people appearing on camera. If this is not done correctly, the shoot becomes chaos and some people may need to leave. It's so important to work with a production company that knows how to provide these details to the project manager before they happen along with a clear timeline for script and VO approvals, a schedule for camera interviews and an approval process in place to insure everyone is on the same page throughout.
To avoid this costly mistake: We recommend working with a production company that is not only flexible but experienced in project management. Ask that they create a timeline for the project with clear benchmarks for approvals and deliverables, so everyone is on the same page and knows what to expect. Your production company should offer to supply you with scripts and storyboards to help the project manager gain approval. They should offer recommendations on selecting talent and locations for your project especially if you're filming in house and interviewing staff or customers on camera.
Remember, there should only be one project manager. The more people involved in the creative process, the more chances for it to become a mishmash of ideas. Once the program is edited, the project manager should gather all feedback from their team into one document, then pass it along to the production company to finalize any remaining changes or requests. 
Mistake #3: Automatically going with the lowest bidder.
If you're a professional service provider, you know that experience matters. But experience alone doesn't automatically make you the best at what you do. Creativity and technology also play a role. For example, an experienced production team will not offer you the exact same camera or lighting set-up for every occasion. If they do, it's probably a good indication that your video will look stale.
To avoid this costly mistake, Ask your Production Company questions. For example: can you explain the types of cameras you offer and how they translate to good, better and best on screen? What is necessary to bring in terms of lighting, grip and audio equipment for my project and why? Describe your post production process and what sound and visual effects are included vs. what I pay extra for? What if I need to make revisions? All these are great questions to ask your production company because the answers can make or break your video.
Remember, one size does not fit all. Video can be expensive, but it doesn't have to be. Do your research and set realistic parameters when creating a budget. You wouldn't automatically choose an ad agency based on price, would you? Likewise, a very low bid on a video may mean they cut corners to stay within budget and don't really understand how to provide the quality you want. Choose a production company who truly understands how to maximize the dollars you are spending with the value you'll receive on- screen…after all, the video you produce represents your brand.
Mistake #4: Choosing the wrong platform.
Distribution: Where will your video live once its produced? Will it be on a specific landing page of your website? Or is it meant for Facebook or Instagram? Maybe it was designed for a tradeshow. Before you say "all of the above" consider the fact that one reason video marketing campaigns fail is that the video was originally produced for a certain platform and it is not suited for the space it is being run. For example, the aspect ratio and length of time of an Instagram video is different from other social media sites.
To avoid this costly mistake, we recommend 1 of 2 things. Either budget for all versions or decide where your audience will first see your video and know the key indicators for that platform. In other words, know the key performance indicators that correspond with the goal for that video before repurposing it on other platforms.
So, there you have the four costly mistakes to avoid when producing a marketing video.
If you'd like some help in creating video for your business, call us. we are happy to share our knowledge and expertise and offer free consultation to help you get started.
Call us at 844-783-7763 or Contact Us today.