Video Production Company NY
QUE Productions is a NY video production company providing end-to-end video production services to our clients. We are a diverse creative team driven by a passion to create  authentic, story driven content. 
Established in 1998, QUE Productions is dedicated to understanding our clients goals, objectives and challenges so that together we  are creating media solutions.  With unwavering dedication to developing premium content, we approach every project big or small with the same level of commitment to excellence.
We offer a versatile array of camera packages, specialty lenses, lighting/grip and audio equipment as well as outstanding post production and finishing.  In short, our expert team of artists and filmmakers combined with state-of-the-art technology provides the finest results driven content possible for our clients. Truly exceptional value for branded content, independent film, television, web or corporate communications. QUE Productions works in partnership with our clients to deliver the highest production quality and value. 
Our commitment to performance excellence is evident in all of our projects regardless of size. Our relationships with clients insures  that in choosing to work with us, you'll be receiving the highest level of excellence and professionalism and that your media achieves its maximum potential.  
Our team works with you every step of the way to create media that makes an impact in your marketplace.  It all centers on the art of storytelling, the kind that keeps your audience engaged and interested in watching. It's an approach that works: time and time again our clients are truly satisfied with the experience.
To learn more, call us today at 844-783-7763.
Award Winning Team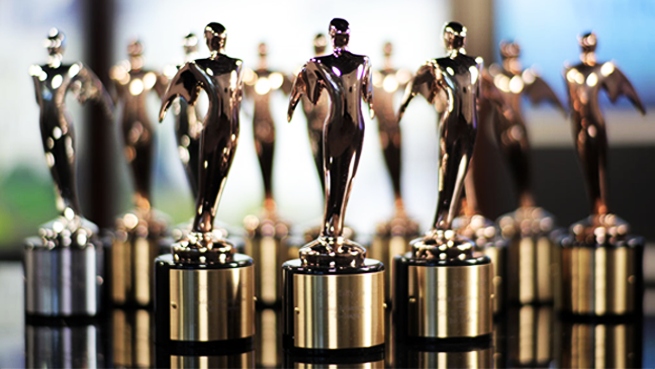 Our commitment to  excellence, award-winning creative services, expert camera crews and postproduction capabilities make us the ideal media partner. QUE assists businesses, corporations, government agencies and marketing professionals develop targeted video communications and effective media solutions. 
At QUE Productions, we provide top quality video production services combined with digital marketing solutions to get you the results you need.
Call us today at 1-844-783-7763
"A minute of video is worth 1.8 million words."
SOURCE: Forrester Research
At QUE Productions, we listen carefully to what our clients tell us, taking the time to truly understand their business along with the challenges they face and most importantly, their future goals. Then we set out to find innovative, creative solutions to produce media that exceeds their expectations.
We produce a broad range of content for digital marketing, TV advertising and corporate communications. Our clients include advertising agencies, non-profits, television networks, businesses and corporations. We think differently, work tirelessly and never stop saving you time and money. Whatever your media needs, we are here help you produce great content at the lowest cost possible.
Get Started Today Call (631) 422-6755 today or contact us online to schedule a free consultation with our video production company. A TV producer will meet with you personally to discuss your upcoming project and explain QUE Productions' process for creating original TV commercials, corporate videos and video training productions that fit your vision, budget and schedule.