I have never encountered a company able to produce such a wide variety of media under one roof.
QUE Productions began by assisting us to create an effective slogan for San Giuseppe Wines and better brand recognition. They produced two effective: 30sec television commercials in one day of location shooting then designed and developed a beautiful new website that has been an valuable asset in providing clear, concise information on our company and the individual wines in our collections.
QUE also re-designed our print labels, making the "Lily on the Label" more prominent for easier recognition on the shelf. Each wine has its coordinating carton box or wooden case, creating a lovely thematic aesthetic to each collection of our fine Italian wines.
QUE does all the scripting; shooting and post production design in house, making it easy and affordable to produce top quality media all in one location.
Bellisemo!
San Giuseppe Wines
Vintwood International
Television Commercials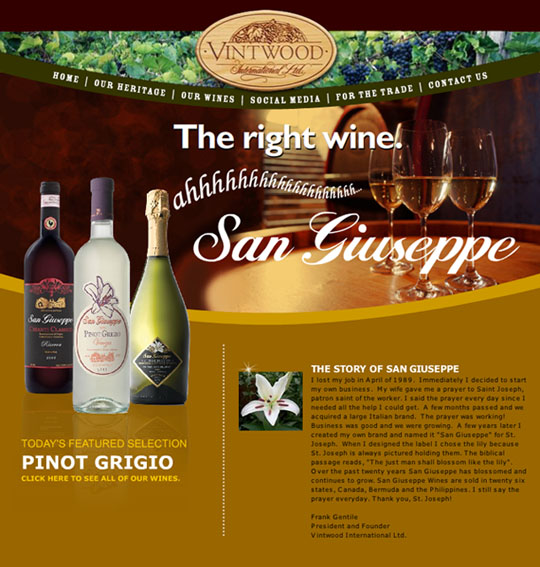 San Giuseppe Facebook Page: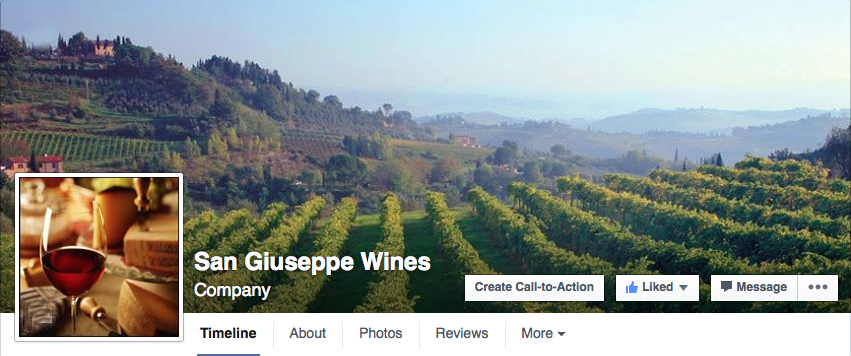 San Giuseppe Wine Blog:

Print Ads
Label Designs